December 1st is Romanian National Day and a running competition is organized each year in Bucharest to celebrate this occasion. Last year on December 1st it was snowing and the temperature was -10 Celsius. I went to see people running that day and I thought I'll never run outside at that temperature. This year the weather was much better, a +4 Celsius and I decided to run a half marathon.
This year's edition of December 1st Marathon celebrated the memory of Alexandru Ioan Cuza. He was the first ruler of Romania from 1859 to 1866. He was born exactly 200 years ago and became ruler of Romania 160 years ago. Another coincidence, the competition happened in the "Alexandru Ioan Cuza" park in Bucharest.
As a side note, this April, I was visiting Heidelberg, the city where Alexandru Ioan Cuza died while in exile in 1873.
As for the race, the course map was a 4.2 km circle in the park which we ran five times by the half marathon runners and ten times by those running a marathon. It was not the ideal circuit, it had ups and downs, climbing and descending on stairs. With this in mind, I thought it was not a race for achieving a personal best time. Therefore having fun was more important on this special occasion.
During the race, I had a constant pace, except for the first km when it was very crowded with all the participants it was slower. I completed the half marathon in 1:53:38 and placed 147 from the 375 runners who finished the race. It was not my best time this season but not the worst either.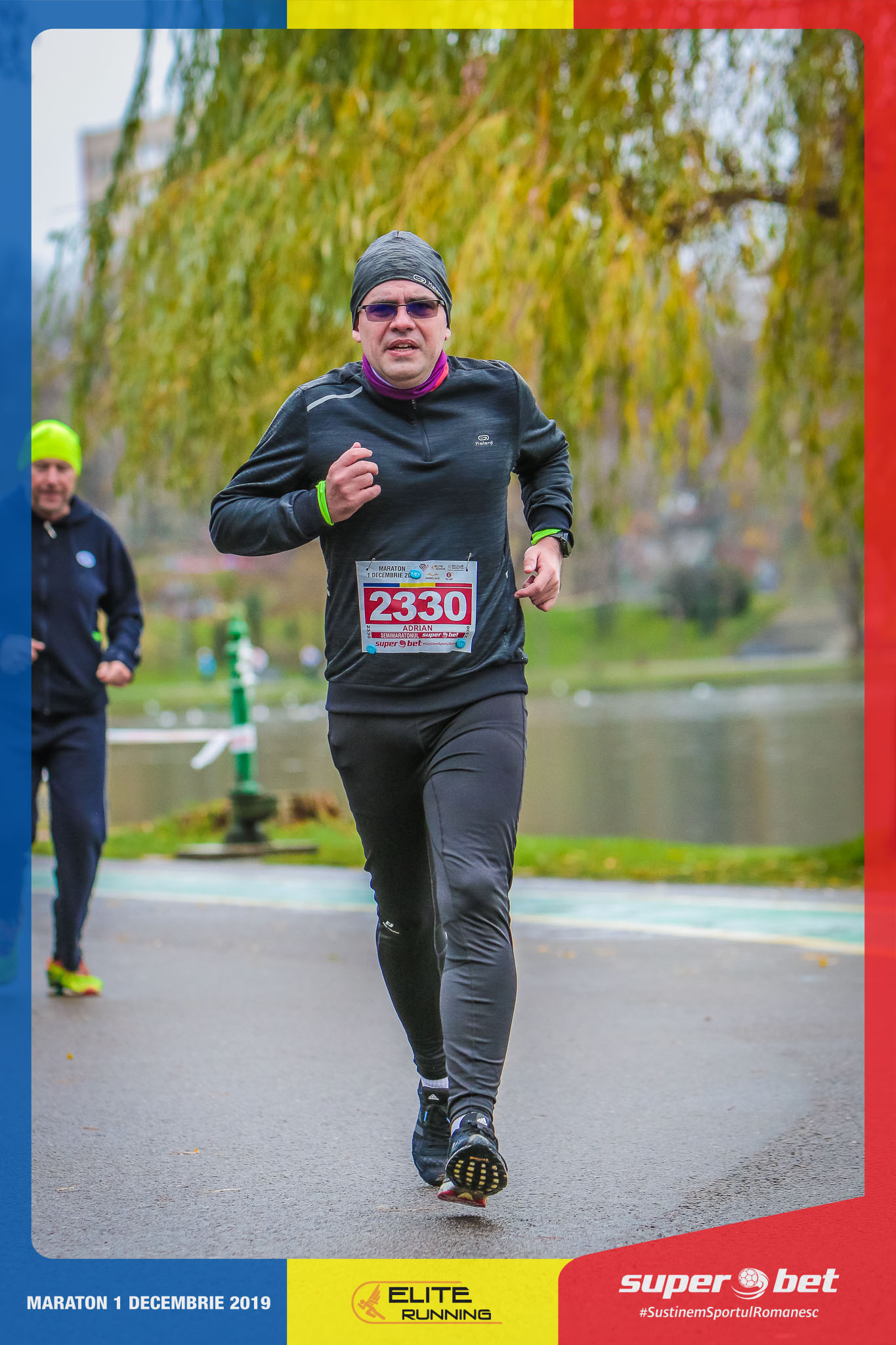 Many thanks to Radu Neagu who took the pictures above and sent me quickly as always! He did run an 11 km race which started after we finished the half marathon and had time to take us pictures before his run.
The MC for this event was Bogdan Nitulescu, my colleague from "Trupa lui Fane". Bogdan does this job every year for this competition. Last year he stayed for more than 7 hours outside at -10 Celsius. This year the weather was much better. Many thanks, Bogdan, for encouraging us through the race in a cold December morning!
This race was the first half marathon for my friend and colleague Bobo. It was a great result for him finishing in 1:56 such a race as the course was difficult and it was cold outside.
The December 1st half marathon was a nice way to end the competitional season outdoor by running on a special occasion.